Now that swimsuit season is rapidly approaching, I think it's time to amp up our fitness routines. Today, I've gathered some workouts I'm wishing to include in my fitness lineup.
Total Body (via Lauren Conrad):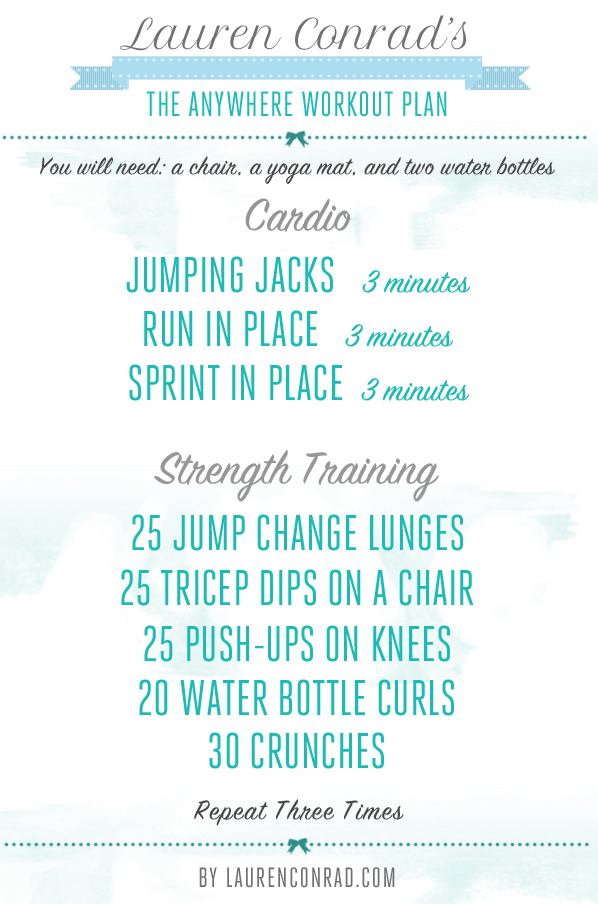 Abs (via Tone it Up):
Leg and Butt (via Tone it Up):
What workouts do you do that get you the best results?
Tell me in the comments below.
XO Devon